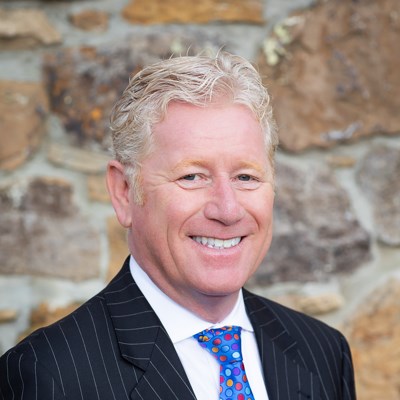 (NAPA, CA – January 17, 2019) – Capitalizing on the firm's unprecedented growth, AUL Corp. (AUL) the nation's premier vehicle service contracts (VSC) administrator, has appointed automotive veteran Paul McCarthy to the position of Vice President of National Sales, announced Jimmy Atkinson, AUL's President and CEO. Paul brings more than two decades of retail automotive experience to his new role and chose AUL to provide focused leadership to the firm's outreach to large opportunities in the franchised automotive dealer space.
According to Atkinson, "Paul allows us to expand our bandwidth and diversify our sales approach by placing key verticals under the leadership of our industry experts. Paul complements Bryan Nieves, our Vice President of National Accounts, whose outreach centers primarily on lenders and reinsurance, and Jason Garner, Senior Vice President of Sales and Business Development whose group is focused on agent growth. As a team, they provide AUL with superior depth, allowing for a higher degree of personal interaction and attention to detail."
Most recently, Paul was Vice President of Sales at Warranty Solutions, a national provider of vehicle service contracts, dealer warranties, auto finance and insurance products to automotive dealerships nationwide.
Prior to Warranty Solutions, Paul spent nearly 20 years with the Stevenson Automotive Group, one of the largest automotive dealer groups in the greater Jacksonville and Wilmington, North Carolina region, as their Corporate General Manager. During his tenure, the firm experienced unprecedented growth, adding 10 dealerships and 7 franchises. Paul managed corporate operations for 14 dealerships including daily operations for eight, earning the organization the designation as a Top 125 Dealer Group from 2008 – 2014. Paul further mentored and coached employees resulting in a 200% increase in sales and F&I (finance and insurance) productivity.
"When you combine Paul's exceptional experience in dealership management and F&I sales with his personal approach and team building skills, our sales teams have a proven foundation from which to succeed," concluded Atkinson.
About AUL Corp.
AUL Corp. founded the national used car service contract industry in 1990 with its still-famous Any Year, Any Mileage® vehicle service contract. AUL continues leading its industry and is the only provider of its type authorized to conduct business in all 50 states. AUL enjoys a long relationship with its underwriters, who hold an A.M. Best rating of "A" Excellent. AUL Corp. also enjoys the longest-term relationships in the industry with its agent and dealer clients, as verified by independent third-party research. AUL's mission is to be the premier service contract administrator in America by any quantifiable measurement of business activity. To find out more, please visit www.aulcorp.com.