Frank Earned Recognition for Her Key Role in the Development, Launch, and Implementation of AUL's Proprietary Pricing and Underwriting System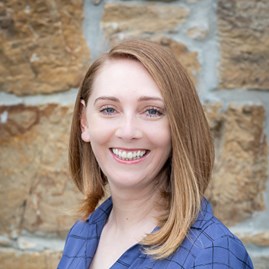 According to Fleites, "Deonna has been part of the AUL family for more than 13 years and has been rising through the ranks due to her intelligence, technical savvy, and unique ability to manage complex projects with ease. She was instrumental in the design and development our new pricing and underwriting system and took the extra step to train other team members in its use. Her promotion is well-earned, and we will lean on her skills and experience to make Ocean the best it can be." (NAPA, CA – February 06, 2019) – AUL Corp. (AUL), the nation's premier vehicle service contracts (VSC) administrator, has promoted Deonna Frank to the position of Manager of Operations and Cancellations, announced Jimmy Atkinson, AUL's President and CEO. In her new role, Deonna will report directly to the firm's Chief Information Officer, Head of IT, Operations and Service Support, Jose Fleites, and she will lead the operations, pricing and vision for Ocean, the firm's proprietary operating system she helped implement.
In her new role, Frank will focus on evaluating procedures and functionality to improve efficiency.
Deonna spent the previous three years as a Sales Project Team Leader in the firm's sales and reinsurance department. Prior to that, Deonna held positions of Sales Project Coordinator and Direct Marketing Manager.
Deonna is a Certified Scrum Product Owner (CSPO), certifying her mastery of managing teams responsible for complex projects. Scrum falls within "Agile," which is the umbrella term for several strategic approaches to getting complex, innovative scopes of work done.
A movie aficionado, Deonna enjoys life in Northern California with her husband and three children.
About AUL Corp.
AUL Corp. founded the national used car service contract industry in 1990 with its still-famous Any Year-Any Mileage ® vehicle service contract. AUL continues leading its industry and is the only provider of its type authorized to conduct business in all 50 states. AUL enjoys a long relationship with its underwriters, who hold an A.M. Best rating of "A" Excellent. AUL Corp. also enjoys the longest-term relationships in the industry with its agent and dealer clients, as verified by independent third-party research. AUL's mission is to be the premier service contract administrator in America by any quantifiable measurement of business activity. To find out more, please visit www.aulcorp.com.