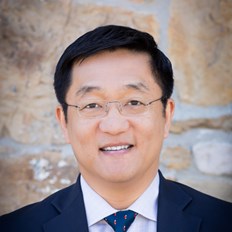 (NAPA, CA – June 28, 2018) – AUL Corp. (AUL) the nation's premier vehicle service contracts (VSC) administrator, has appointed David Chang to the position of Chief Financial Officer, announced Jimmy Atkinson, the firm's President and CEO. David, who brings more than 20 years of experience in corporate finance, has been recruited to prepare the firm for its next phase of growth. The appointment represents the second addition to AUL's executive team in 2018, following new CIO Jose Fleites' March appointment.
"As we continue to grow, it is vital that we take advantage of opportunities to enhance the strength and expertise of our leadership team and David brings a depth of knowledge and experience to elevate our financial processes, systems, forecasting, and reporting to an institutional level," stated Atkinson.
Most recently, David was Vice President of FP&A for Assurant, a global provider of risk management solutions focusing on the housing and lifestyle markets – including extended service contracts and vehicle protection. There, David drove financial planning, forecasting, reporting and analysis for a $3 billion gross premium business segment.
Prior to Assurant, David spent nearly 20 years with General Electric, culminating in the position of CFO for a $300 million P&L with six facilities spanning three continents. Further, David was responsible for driving margin expansion initiatives, supply chain performance, inventory turns, planning / forecasting accuracy, cash generation, expense management, capital planning, and controllership.
"In addition to his immense professional qualifications, David's genuine concern and compassion for his fellow workers demonstrate what a great fit he is for AUL. We welcome him with great excitement and enthusiasm," concluded Atkinson.
David received his Bachelor's degree from Cornell University and MBA from Northwestern University.
About AUL Corp.
AUL Corp. founded the national used car service contract industry in 1990 with its still-famous Any Year, Any Mileage® vehicle service contract. AUL continues leading its industry and is the only provider of its type authorized to conduct business in all 50 states. AUL enjoys a long relationship with its underwriters, who hold an A.M. Best rating of "A" Excellent. AUL Corp. also enjoys the longest-term relationships in the industry with its agent and dealer clients, as verified by independent third-party research. AUL's mission is to be the premier service contract administrator in America by any quantifiable measurement of business activity. To find out more, please visit www.aulcorp.com.